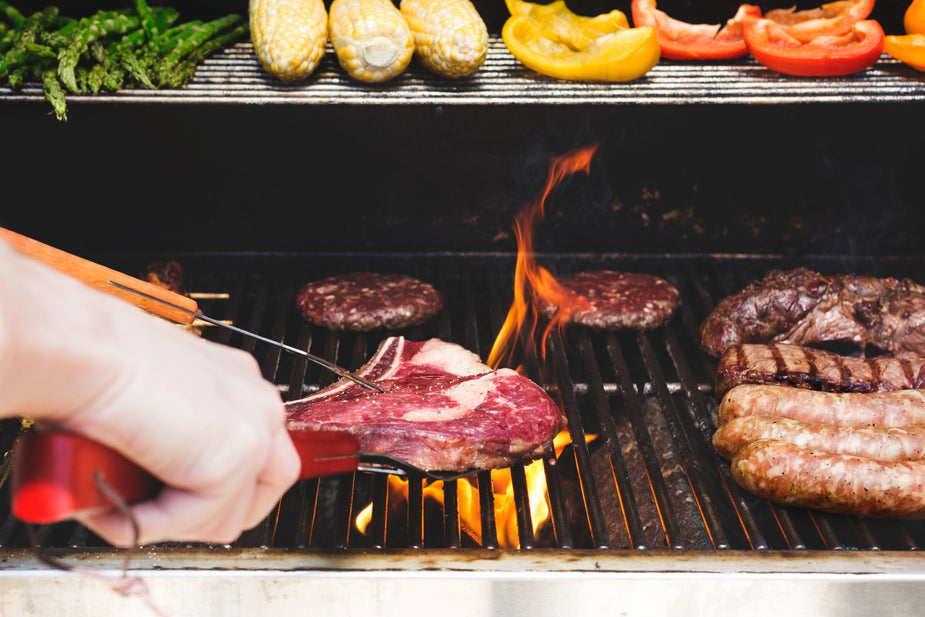 5 EASY BARBEQUE RECIPES TO TRY THIS WEEKEND
Up your game with these delicious barbeque recipes that are worth firing up the grill!

Getting cooped up at home can be strenuous and we're sure you missed dining out at your favourite restaurants or even going over to your friends' house for some weekend barbeque like before. 
Fret not, because you can enjoy a sumptuous barbeque meal in your very own outdoor kitchen with these 5 easy barbeque recipes you can try this weekend.
GRILLED LAMB CHOPS IN GARLIC AND ROSEMARY
Some would argue that lamb meat is an acquired taste - but serve them with well-seasoned and properly grilled lamb chops and they will surely change their tune. Here's one easy and tasty BBQ lamb chop recipe you can try.
Prep time: 15 minutes
Grill time: 10 minutes
Serves 4-6 people
Ingredients:
1 kilogram lamb chops, about 1 ½ inch thick
4 cloves of minced garlic
1 tbsp of chopped, fresh rosemary
1/4 cup of olive oil
1 ½ teaspoon salt
1/2 teaspoon of ground black pepper
1 lemon zest
Directions:
Prepare your marinade by combining garlic, rosemary, olive oil, lemon zest, salt and pepper in a bowl.
Marinade the lamb chops for at least 1 hour or let it sit overnight for better flavour.
Once the meat is ready, fire up your grill to medium to high heat and cook the lamb chops for 7-10 minutes or until it reaches an internal temperature of 135 degrees Fahrenheit.
Take the chops off the grill and place them on a plate. Cover it with foil and allow it to rest for 5 minutes before serving.
Pro Tip: Lamb meat is best when cooked medium-rare so watch your timer carefully and be sure to check your meat's temperature from time to time.
BALSAMIC-GLAZED VEGETABLE KEBAB
If you're trying to cut back on meat, grilling vegetable kebab is one of the easiest, healthiest and tastiest barbeque dishes you can prepare. Here's one you can try at home.
Prep time: 10 minutes
Grill time: 12-15 minutes
Serves 4-6
Ingredients
Mixed vegetables (i.e. eggplant, zucchini, red or white onion, tomatoes, corn, capsicum, brussel sprouts)
1/2 cup balsamic vinegar
2 tablespoons Dijon mustard
2 cloves garlic, minced
1/8 teaspoon kosher salt
1/8 teaspoon ground black pepper
2 tablespoons olive oil
16 skewers (soaked in water if using wooden skewers)
Directions
Cut your vegetables in identical chunks, about 1-inch thick.
In a small saucepan, mix the balsamic vinegar, dijon mustard, garlic, salt and pepper and let it simmer over medium heat while stirring occasionally.
After 5 minutes or once the sauce has reduced slightly, set aside and let it cool.
Place your vegetables in a large bowl and add the olive oil. Season with salt and pepper and toss to combine. Once the vegetables are fully coated, thread onto the skewers.
Heat the grill to medium/high heat and place the kebab side by side. Cook for 2 minutes until the grill marks are visible. Flip the kebabs and grill for another 2 minutes.
Lower the heat to medium and with the remaining balsamic glaze, brush the vegetables generously. Flip the skewers every minute or so, brushing with the glaze each time you flip them.
Once the vegetables are cooked through, brush them once more with glaze and then serve.
SCALLOPS WITH CHILI GARLIC BUTTER
If you're looking for something light, healthy and tasty, try this grilled scallops recipe on your next cookout. Just prep your grill and let the scallops work their magic. 
Prep time: 10 minutes
Grill time: 6 minutes
Serves 3-6 people
Ingredients:
12 fresh scallops, with shell
100 ml dry white wine
2 tablespoons olive oil
100 g salted butter
3 cloves of garlic
1 red chilli
1 teaspoon ground black pepper
Half a bunch of parsley (optional)
Directions:
Heat the pan and add oil and butter. Once the butter has melted, add the garlic, chilli and black pepper. Stir and set aside.
Heat your grill to high heat. Then carefully place the shells with scallops on top of the grill.
Add a dash of white wine to each scallop and cover with a lid. After 2-3 minutes, turn the scallops halfway and cook for another 2-3 minutes.
Remove the scallops with shells from the grill and place them on a serving platter. 
Drizzle each scallop with 1 tablespoon of chilli garlic butter.
Garnish with parsley leaves (optional) and serve.
Pro Tip: Make sure to ask your market vendor to prep and clean and trim the scallops for you. Ask them to retain the shell as you will be cooking the scallops with the shell.
GRILLED GREEK CHICKEN SKEWERS
Now onto something classic with a twist - have you ever tried a homemade Greek Chicken Kebab before? You might not want to miss out on this one. 
Prep time: 40 minutes
Grill time: 15 minutes
Serves 6 skewers
Ingredients
1/2 kg chicken breasts (boneless and skinless)
1/3 cup Greek yoghurt (plain)
1/4 cup olive oil
4 lemons, juiced
1 lemon zest
4 cloves garlic, minced
2 tablespoons dried oregano
1 teaspoon kosher salt
1/2 teaspoon freshly ground black pepper
1 red onion
1 small zucchini
1 red capsicum
1 big tomato
Skewers (soaked in water if using wooden skewers)
Directions
Cut the chicken breast into cubes, about 1-inch thick per piece. Place in a ziplock bag and set aside.
In a large bowl, prepare your marinade. Start by mixing the yogurt, olive oil, lemon juice and lemon zest. And then add the garlic, oregano, salt and black pepper and stir until combined.
Pour half of the marinade into the chicken. Place the chicken in the refrigerator and marinate for at least 30 minutes or overnight. Reserve the remaining marinade for basting.
Once ready to grill, thread alternately the chicken and vegetables on the skewers.
Prep your grill by lightly oiling the grate with vegetable oil or cooking spray and set to medium-high heat.
Grill the skewered chicken, brushing the kebabs with the remaining marinade. Turn the skewers every now and then until each side browns and grill marks are visible. 
Serve warm with steamed rice or salad.
CLASSIC BBQ STEAK
Keep it classy and prepare to impress with this classic bbq steak recipe.
Prep time: 40 minutes
Grill time: 15 minutes
Serves 6 
Ingredients
1 tri-tip steak, about 1 kg
1 small onion, chopped
7 cloves garlic
1/2 cup olive oil
1/2 cup vinegar
1/2 cup soy sauce
2 tablespoons fresh rosemary, chopped
2 tablespoons Dijon mustard
2 teaspoons kosher salt
1 teaspoon black pepper
Directions
Wash and pat dry your steak with a paper towel and place it in a resealable bag.
Next prepare the marinade. Start by putting all the remaining ingredients in a bowl of a food processor and process until smooth.
Pour the marinade over the steak and refrigerate for about 3 hours or more.
Preheat the grill for high heat.
Brush grill grate with oil. Place steak on the prepared grill. Cook for 7 minutes per side, or until you reach your desired doneness.
Once cooked through, remove from the grill. Let it rest for 5 minutes and then serve warm.
 CRONIN ALFRESCO
There are three main secrets in serving barbeque like a pro - your fresh ingredients, your marinade and a reliable BBQ grill. Cronin Alfresco has got your back on the last one. Cronin Alfresco sells a wide range of stainless steel BBQ cabinets - some you can customise and some come in pre-packages.
With Cronin Alfresco, you can create the best outdoor kitchen you have always dreamt of.
To learn more about Cronin Alfresco Outdoor Kitchen Cabinets, click here.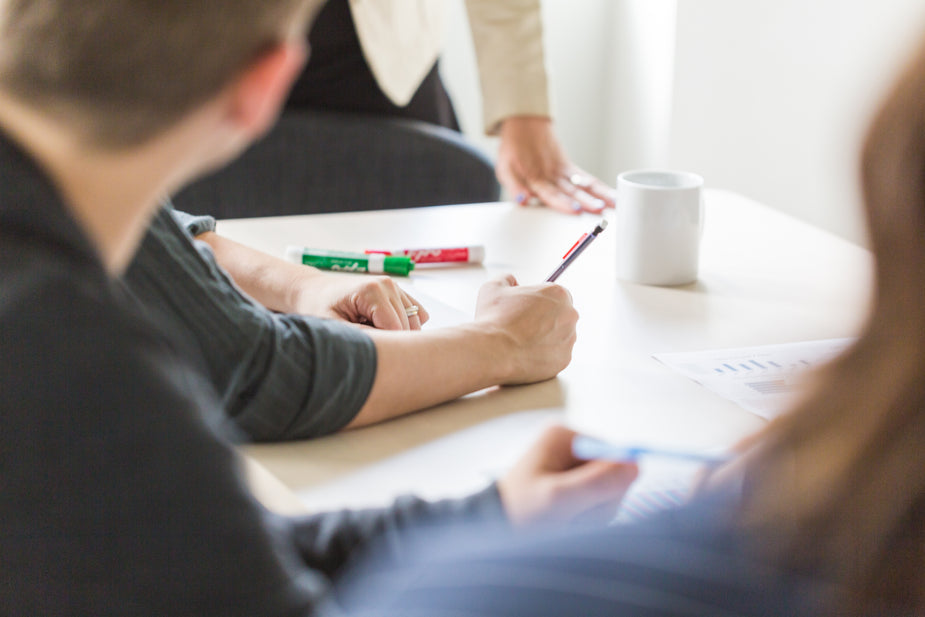 How to plan your outdoor kitchen
An outdoor kitchen is a luxurious extension of your living and entertaining spaces. Having one of your own just levels up the experience of lounging in your own home and having people over. In this...
Read more