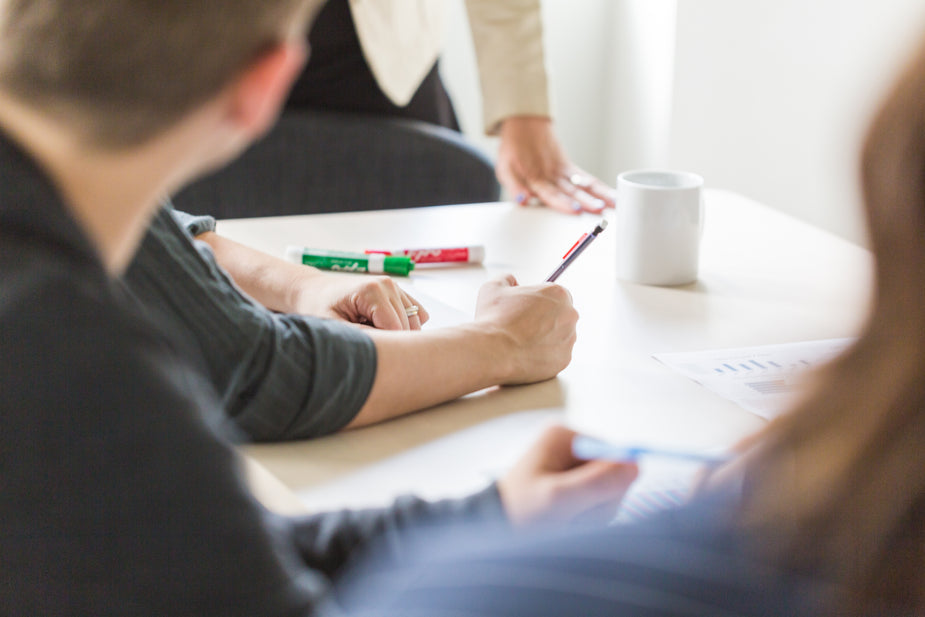 How to plan your outdoor kitchen
An outdoor kitchen is a luxurious extension of your living and entertaining spaces. Having one of your own just levels up the experience of lounging in your own home and having people over.
In this article, we share with you a helpful guide and some tips in planning and building your outdoor kitchen.
GETTING STARTED
Planning for your outdoor kitchen is a tedious task and a lot of decisions and considerations are involved. Your budget is a huge decision driver so you can wisely plan the layout, design and pick the outdoor kitchen features. 
You should also determine what the outdoor kitchen space will be primarily used for to narrow down design ideas. Think about your current outdoor cooking setup, evaluate how you want to improve it and integrate elements that work well with your lifestyle. 
Before deciding to call a builder and shopping for outdoor kitchen appliances, ask yourself these questions first.
How often do I cook outside?
What would I like to cook outside that I can't now?
How many people will cook at a time in my outdoor kitchen?
Do we often have kids around to consider child safety?
Will I do more prep outside?
How much space do I need for storage? (i.e. barbeque tools, dishes, etc.)
Do I plan to eat and entertain outside?
Would I want myself and my guests to be able to wash hands and dishes outside?
Do I want my outdoor kitchen close to my house or separate?
How permanent do I want this fixture in my home? (this is important if you're only renting)
PLANNING AN OUTDOOR KITCHEN
Once you have the above sorted out, here are the basic steps to take to get started with the outdoor kitchen of your dreams.
PICK THE BEST LOCATION
Like every element in your home, the right location to set up your outdoor kitchen is very important. Do you want it close to your house or built separately? How big does it necessarily have to be?
An outdoor kitchen needs to fit into the yard and area surrounding it. It has to have ample space to move around and be comfortable (depending on how many will cook and how many people will eat at a time). Aside from that, shade, shelter and warmth also need to be considered.
MEASURE THE SIZE OF YOUR OUTDOOR KITCHEN
Now, that you've picked the location, measure the width of the space to determine the type of outdoor kitchen you will be creating and how limited you should be in terms of planning.
Once you have that, consider this helpful guide to determine the size of your outdoor kitchen and the essential amenities you can fit in there.
3 metres - your outdoor kitchen should be at least this big to include limited amenities such as grill, cooktop, sink and storage. Small kitchens such as this require a minimum of 900 mm of workspace area or countertop frontage.
4 metres - In addition to the amenities mentioned in the small kitchen above, the slightly bigger outdoor kitchen will have essential amenities including a refrigerator and some storage. This outdoor kitchen size should have at least 1200 mm of counter space.
5 metres - With a slightly bigger space like this, you can now add more storage, countertop space and more refrigeration options. Countertop frontage should at least be 1800 mm.
6 metres or more - This generous space will include all amenities mentioned in the smaller kitchens mentioned and will also have more space to accommodate multiple cooks and larger amenities. Consider having at least 4000 mm of countertop frontage for a kitchen this big.
PLAN THE LAYOUT
The layout of your outdoor kitchen should be practical and functional, on top of its aesthetic value. Whereas the indoor kitchen is defined by the walls, doors and windows, the outdoor kitchen defines the space on its own. L-shape design is one of the most popular choices for an outdoor barbeque setup as it provides a sense of division in an open space. 
Among other things, here are some helpful tips you should consider as well: 
Consider where to place your cold and hot zones. 
Make enough space for workspace so food prep will not be so cramped. 
Avoid placing a gas grill directly next to a refrigerator unit that already needs to work hard during summer. 
OUTDOOR KITCHEN DESIGN TIPS
Having a shaded kitchen during summer makes cooking and entertaining comfortable and pleasant. Some plants, nearby trees, a patio umbrella or an awning can provide the best shade for your outdoor kitchen. On the other hand, you should also have a plan for cooler temperatures like installing a fire pit or an outdoor gas heater, depending on your budget.
Lighting is also an essential design element. Installing lights over your cooking and food prep surfaces makes moving around practical and easier especially for dinner parties. Other lighting options include mounting a light behind the work area or installing a pole yard light nearby. To create a cosy ambiance, try adding some accent lighting or a string of lights over the areas where people will be gathered. 
CONSIDER YOUR MATERIALS AND APPLIANCES
Similar to your indoor kitchen, your outdoor kitchen should be hardworking as well. And since it's located outdoors, it has to be built to withstand extreme weather conditions such as heavy rains, strong winds, extreme heat and possibly ice and snowstorms. 
With this in consideration, you should be picky about the type of materials from which your outdoor barbeque will be made of. Because of its durability and toughness, stainless steel is a popular choice for outdoor countertops and appliances. Aside from its polish and sleek look, a stainless steel outdoor kitchen hold up to the elements and they're effortless to clean.
Here are some of the most common necessities of an outdoor barbeque.
Grill and smokers
Countertops and cabinets
Refrigerator
Sink
Luxury items like wine coolers, a cocktail station, an ice maker, a built-in kegerator, and more.
CRONIN ALFRESCO OUTDOOR KITCHENS
Planning and building an outdoor kitchen changes your home and lifestyle for the better. It takes a lot of hard work and patience to accomplish, but the result is always rewarding. With an investment this huge, you should always choose quality and something long-lasting. 
If you've already decided to pursue an outdoor kitchen project in South Australia, contact Cronin Alfresco online or call (08) 8234 0096. With over 120 years of experience in the industry, we can help you enjoy an outdoor kitchen experience for years to come.
Find out how Cronin Alfresco sets itself apart from other outdoor kitchen suppliers in Adelaide here. Or start browsing our outdoor barbeque collections here.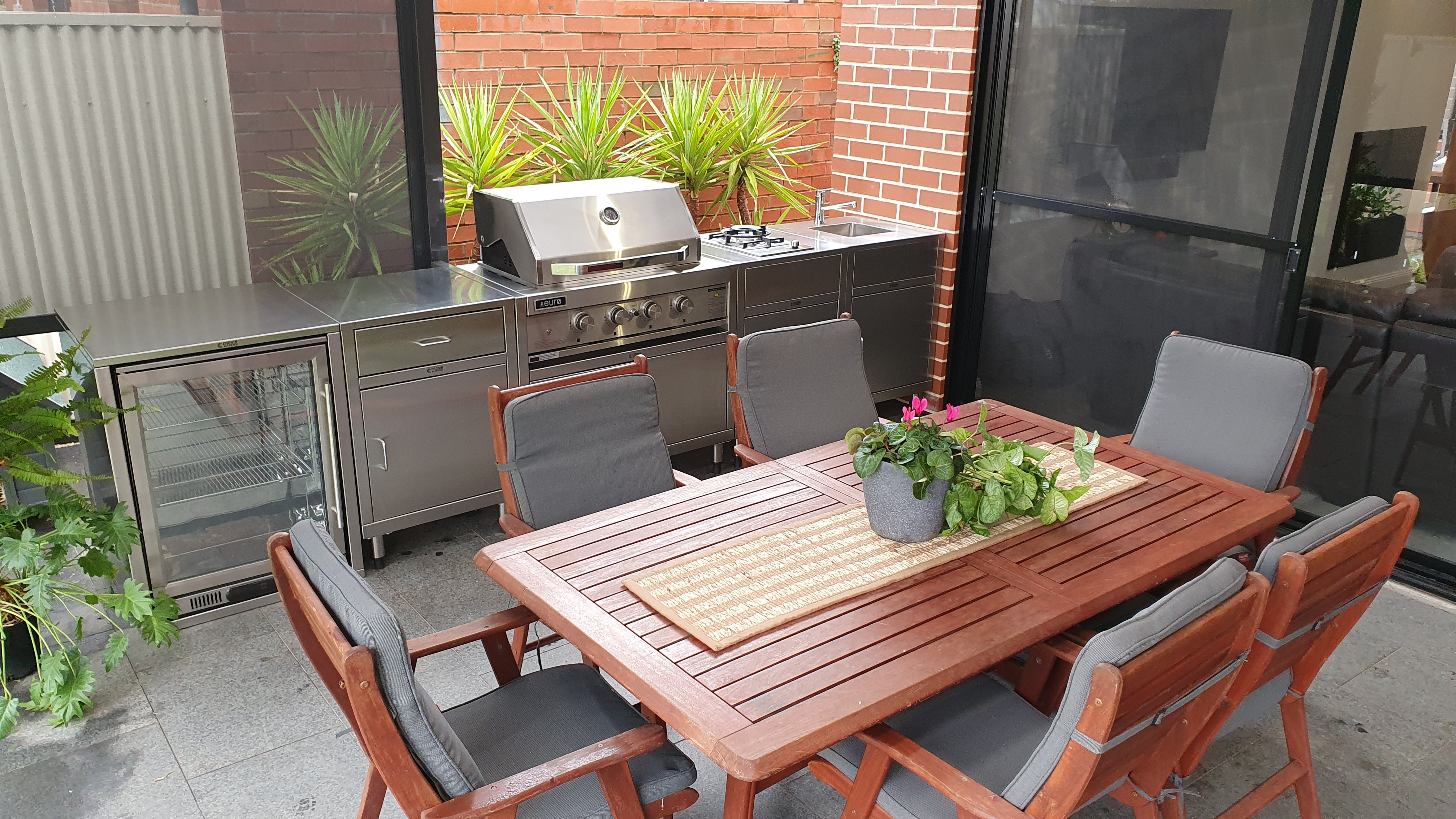 4-reasons-why-you-need-an-outdoor-kitchen
Outdoor kitchens are unique because they essentially serve as an extension of your living space. That's what gives them such a unique variety of uses because they can serve the function of many dif...
Read more