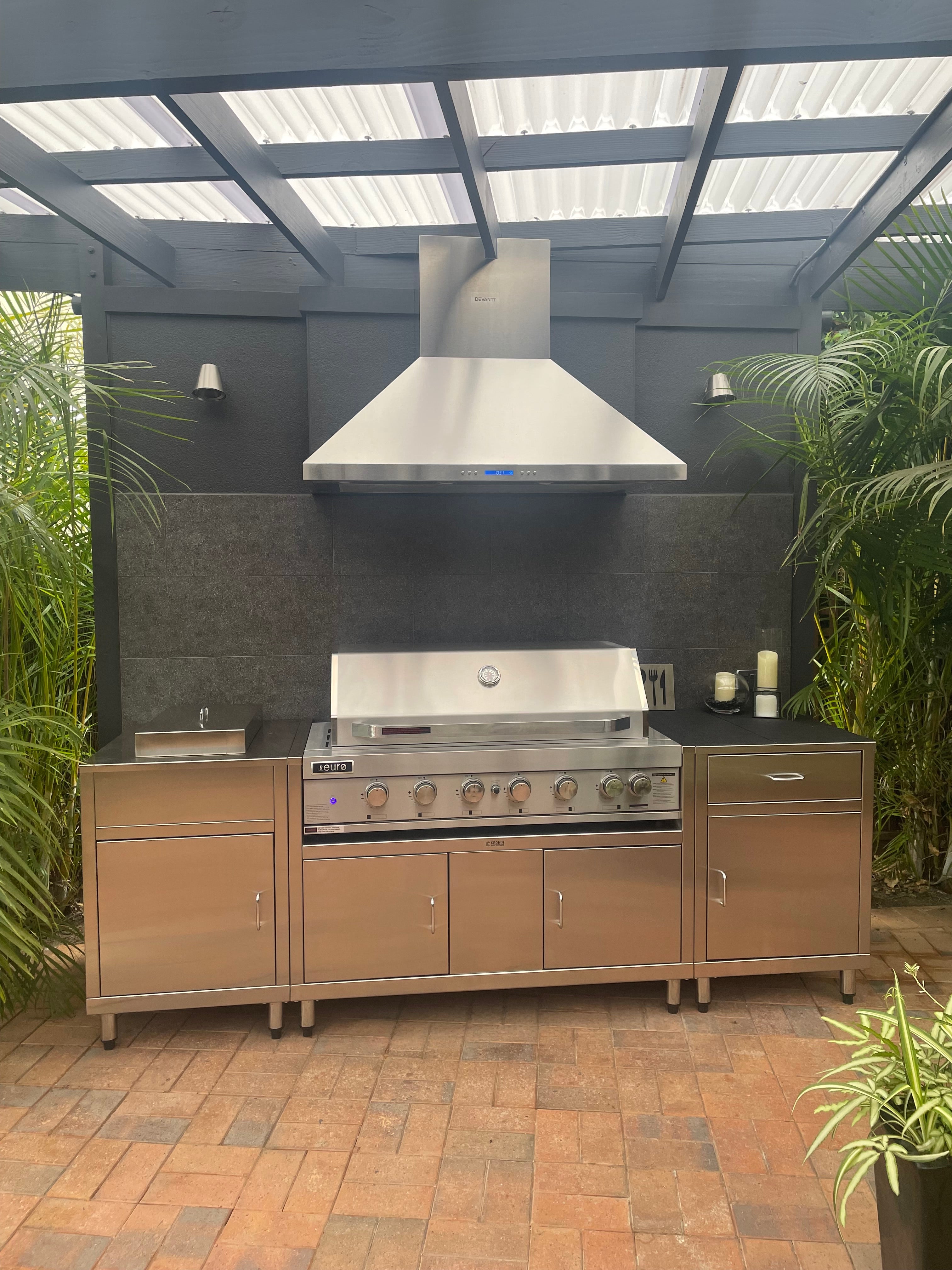 A lifestyle is a way of living. A lifestyle choice is a way in which a person chooses to live their life. These choices include things like what they eat, where they live, and how they spend their free time.
Alfresco living is a concept that refers to people who choose to spend most of their time outdoors and in the natural environment. It also refers to the style of life that these people adopt, including the activities they do and the places they choose to live.
There are many reasons why people adopt an alfresco lifestyle. Some people find that it helps them reduce stress and enjoy their surroundings more fully. Others find practical benefits, such as saving money on utilities or getting healthier by going outdoors more often.
Anyone can adopt an alfresco lifestyle, but there are some common traits among people who do. This article will discuss some of these traits and aspects of the alfresco lifestyle.
Examples of alfresco living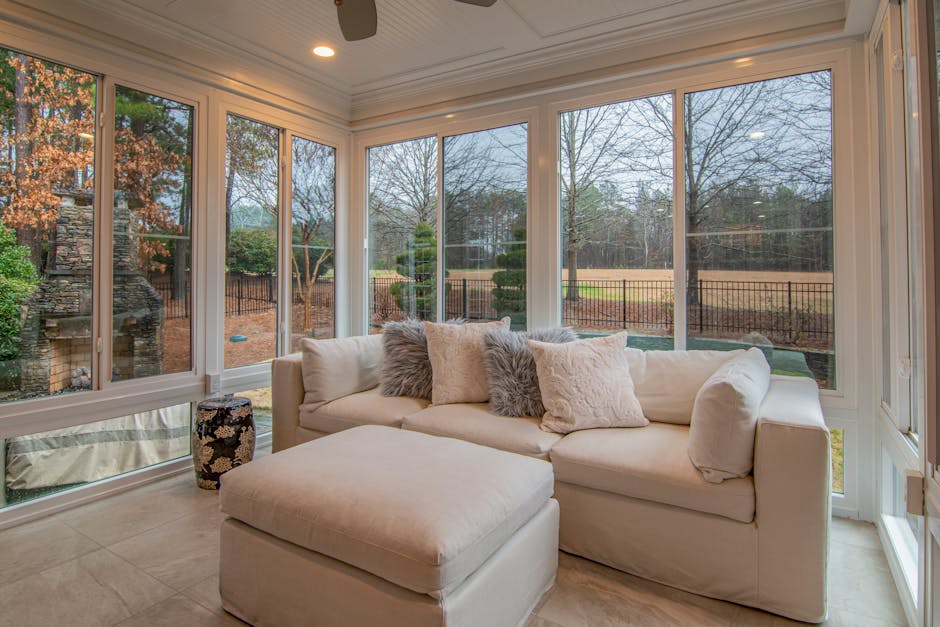 Apartments with a small balcony or patio where you can sit and enjoy your surroundings or have a conversation with a friend are examples of alfresco living. These spaces are usually very small, giving only enough room for one or two people to sit.
Many apartment complexes feature these small spaces that encourage interaction between neighbours. Since they are on the second or third floor, you get a nice view of the surrounding area as well as the nearby buildings.
Alfresco dining is when you eat outdoors instead of in an indoor setting. This is very popular when weather is good, allowing people to enjoy their food while sitting outside. There are many restaurants that have outdoor seating to accommodate this behavior.
Environmentally friendly alfresco living
A significant part of alfresco living is caring about the environment around you. People who enjoy alfresco living are aware of their environmental impact.
They try to make sure they don't leave a large carbon footprint, and they encourage others to do the same. By nature, people who enjoy alfresco living are usually environmentally conscious.
This is one of the reasons why they enjoy hanging out outside so much: because they know that being outside doesn't harm the environment.
Outdoor activities require little equipment and produce little waste. You can simply get up and go without having to worry about what you're carrying around with you or leaving behind.
Alfresco lovers also like to eat healthily because they want to feel good about what they're putting into their bodies. Eating healthy foods like fruits and vegetables helps boost your energy and keeps you healthy.
Comfortable alfresco living
When it comes to designing your outdoor space, there are no rules. You can design your area however you like!
If you are looking to get started, the number one tip is to invest in quality furniture. You want something that is going to be comfortable and last you through the seasons!
Alfresco Living offers a variety of furniture options including tables, chairs, sofas, and lounges. Their classic designs will never go out of style and are made with high-quality materials.
Other important aspects of alfresco living include having enough space and utilizing different surfaces.
Space is important because you do not want to crowd yourself on a small surface when it is warm outside. You want to be able to sit up straight, move around a little, and be comfortable.
Using different surfaces is critical because it protects your furniture from getting wet or dirty.
Tips for starting an alfresco lifestyle
If you're interested in starting an alfresco lifestyle, here are a few tips to get you started. First, invest in good quality outdoor furniture. You will use it often, and it will cost a decent amount, so make sure it is something you will like for years to come.
Second, start with one item- either an item of clothing you would like to wear outdoors or an object you would like to have outside. Then, start exploring places where you can enjoy these items!
Third, if you find yourself uncomfortable or feeling exposed in your new finds, look into protective gear such as waterproof jackets or rain boots. They will still allow you to enjoy your new lifestyle, while also protecting you from the elements.
And finally, have fun! Explore and enjoy your new lifestyle and all of the things it has to offer.
Outdoor furniture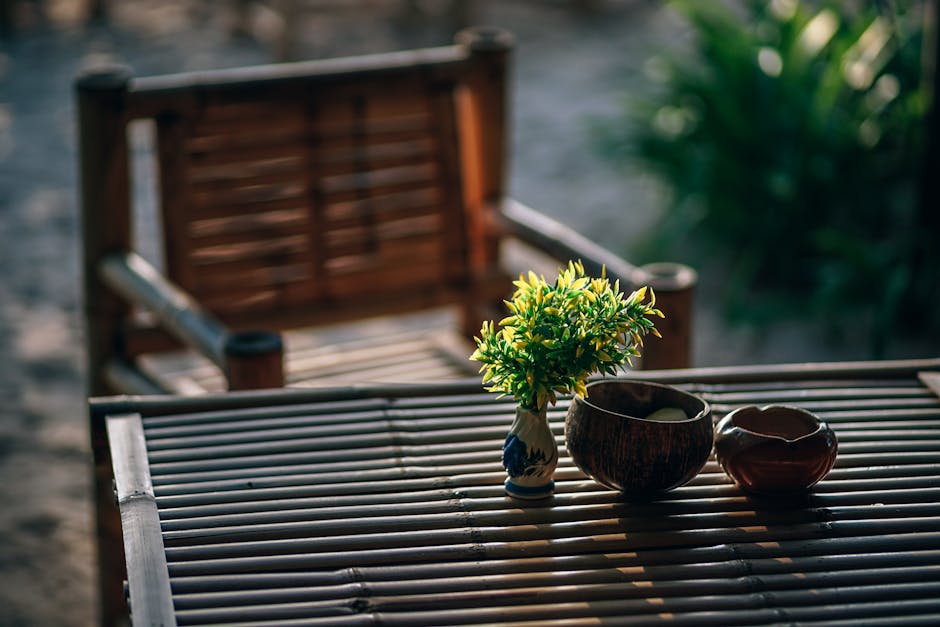 Photo by NipananLifestyle.com on Pexels
When you think of an outdoor space, you should also think about the furniture that goes in it. The main type of furniture you will use is for sitting.
If you have a patio or a lawn, then you will most likely have a table and chairs or a couch. If you have a small space, then you can invest in a sofa or lounger that has a built-in table.
Other types of furniture include sun shelters, garden benches, and water features. All of these add more beauty to your outdoor space and your relaxation.
Alfresco Living offers many different pieces of outdoor furniture that are high quality and will last you for years to come. They also have sales often so that you can find affordable high-quality furniture.
Lighting accessories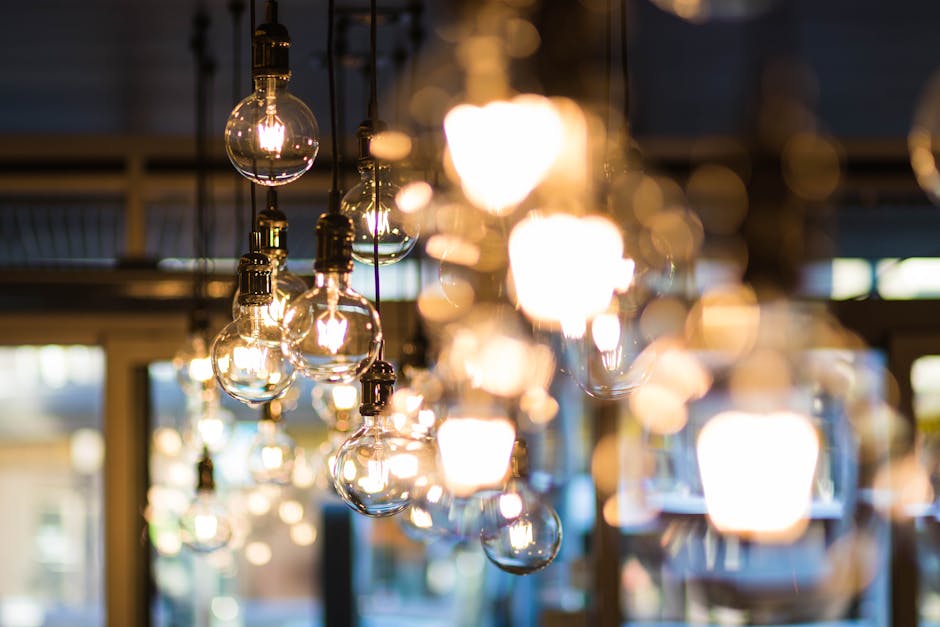 Photo by Valeria Boltneva on Pexels
Adding some cool lighting accessories to your home can really set the mood. If you are not interested in creating a full lighting setup, then adding some new candle holders or turning your lights down a notch or two is easy!
Alfresco living calls for enjoying the outdoors and nature, so bringing some trees into your light may be a fun way to add some beauty. You can also add some solar powered lights for an extra outdoor feel.
Using colours in your candles or lighting may also bring out the colours of the outdoors- something worth experimenting with!
Indoor plants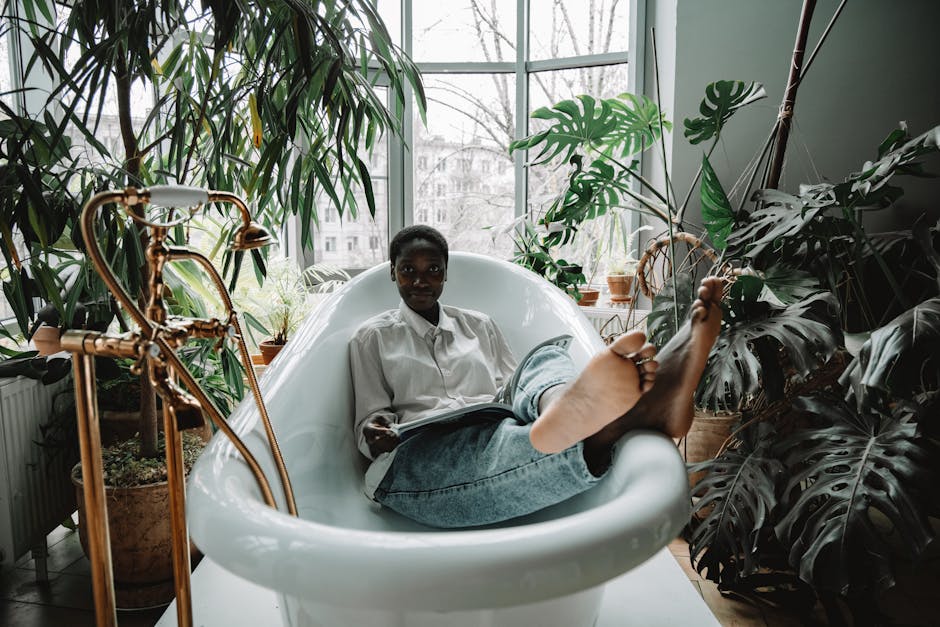 Photo by ROMAN ODINTSOV on Pexels
Having a few plants inside your home helps clean the air. Indoor plants do not filter 100% of the air, but they do help.
Studies have shown that plants can reduce chronic stress levels, thereby indirectly reducing CO2 concentrations in the air. When you are more stressed, you breathe faster and spend more time outside, which increases CO2 in the air.
Indoor plants can also help purify the air by metabolizing chemicals like benzene and toluene. These are found in many common household products, including paints and cleaners.
Having a green thumb isn't required to have these benefits! Any plant will do, however, some are better at these functions than others.
For instance, Spider Plant (Chlorophytum comosum) is known to be effective in metabolizing substances like benzene and toluene.
Outdoor kitchens
Another cool way to use your outdoor space is with an outdoor kitchen. If you have a patio or deck, an easy way to add some extra space is with a BBQ.
If you are more creative, you can create a space where you can prepare and cook food just like you would in your kitchen. These are called outdoor kitchens and are becoming more and more popular.
There are many ways to set up an outdoor kitchen and it really depends on the size and shape of your patio or deck.
If you are interested in adding an outdoor kitchen to your home, an Australian owned and made alfresco kitchen builder is a great place to start. Cronin Alfresco is an Australian owned Fabrication business and is one of several that specialise in stainless steel outdoor kitchen cabinets
So, if you're planning an outdoor kitchen project in South Australia, get in touch with Cronin Alfresco today through our website or call (08) 8234 0096. With over 120 years of experience, Cronins can help you create a memorable outdoor kitchen experience that will last for years to come.
Discover what sets Cronin Alfresco apart from other outdoor kitchen suppliers in Adelaide by getting in touch here, or explore our wide range of outdoor BBQ collections to get started.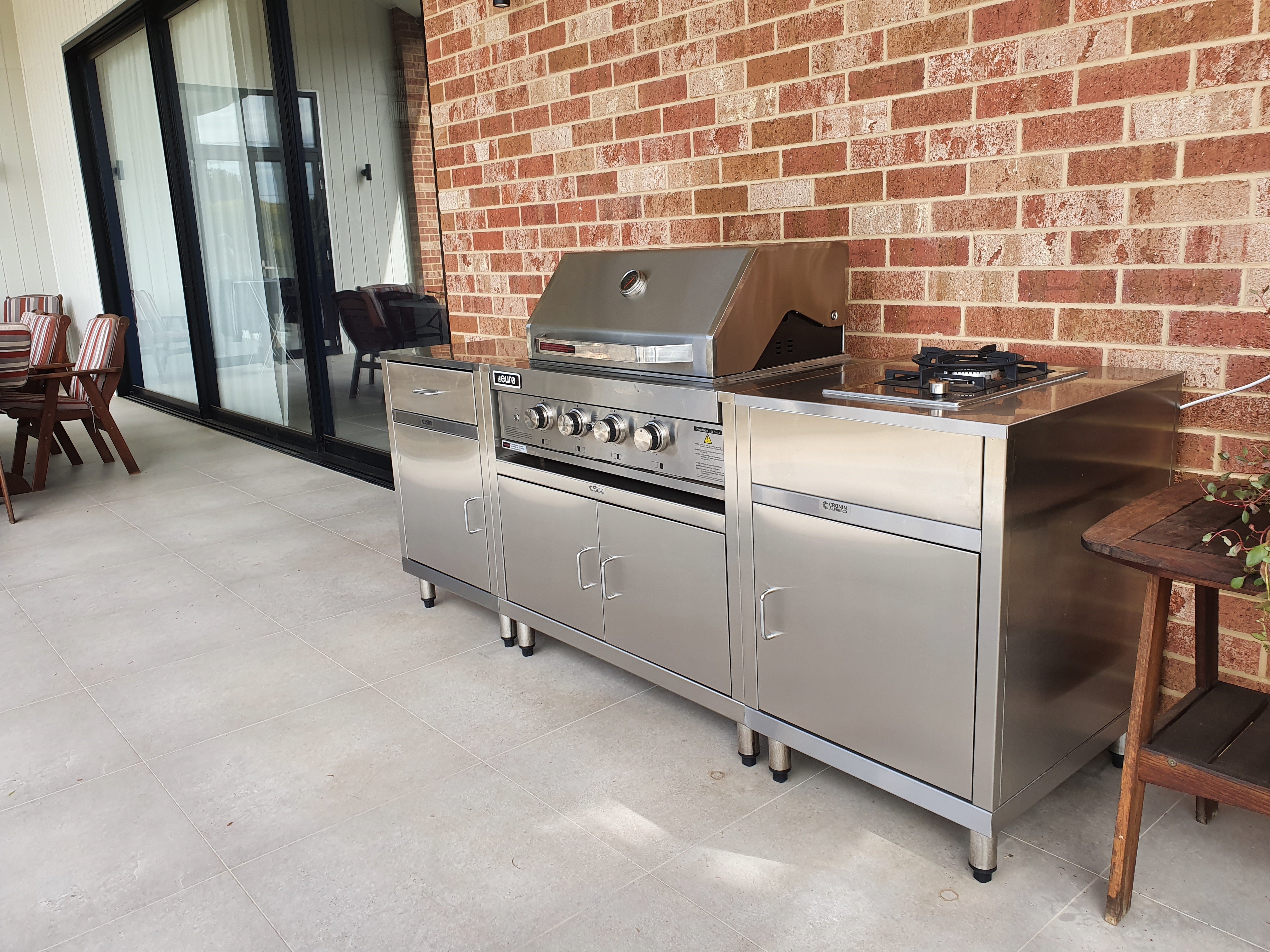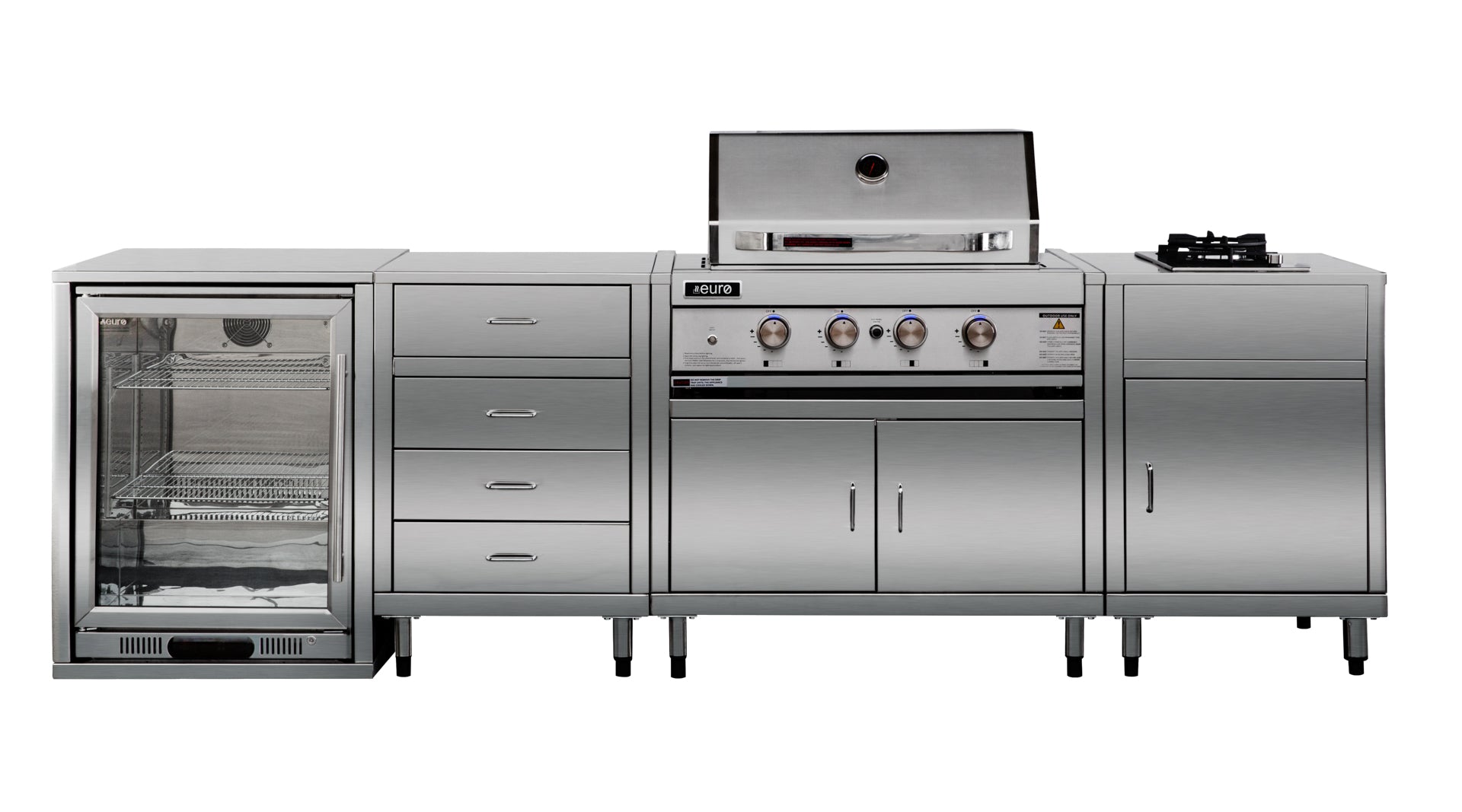 What is a Modular outdoor kitchen?
A modular outdoor kitchen is a separate cooking area that is built into the backyard landscape. As summer is a popular time for cooking and entertaining outdoor, many homeowners are looking for way...
Read more